Could innovations in driving glasses save lives on the road?
As enclosed automobiles became more common in the 1920s the nature of driving glasses changed. Motoring glasses were no longer goggles meant to protect against the elements: glare had become public enemy number 1.
A deluge of sunglasses with various visors, bills, tunnels, and tubes intended to protect the motorists of the 1920s from ambient glare appeared. They can be found today, 90 years later, often in dead stock condition. This is because all were apparently commercial failures in their day.
Here are a couple, the TubaScope: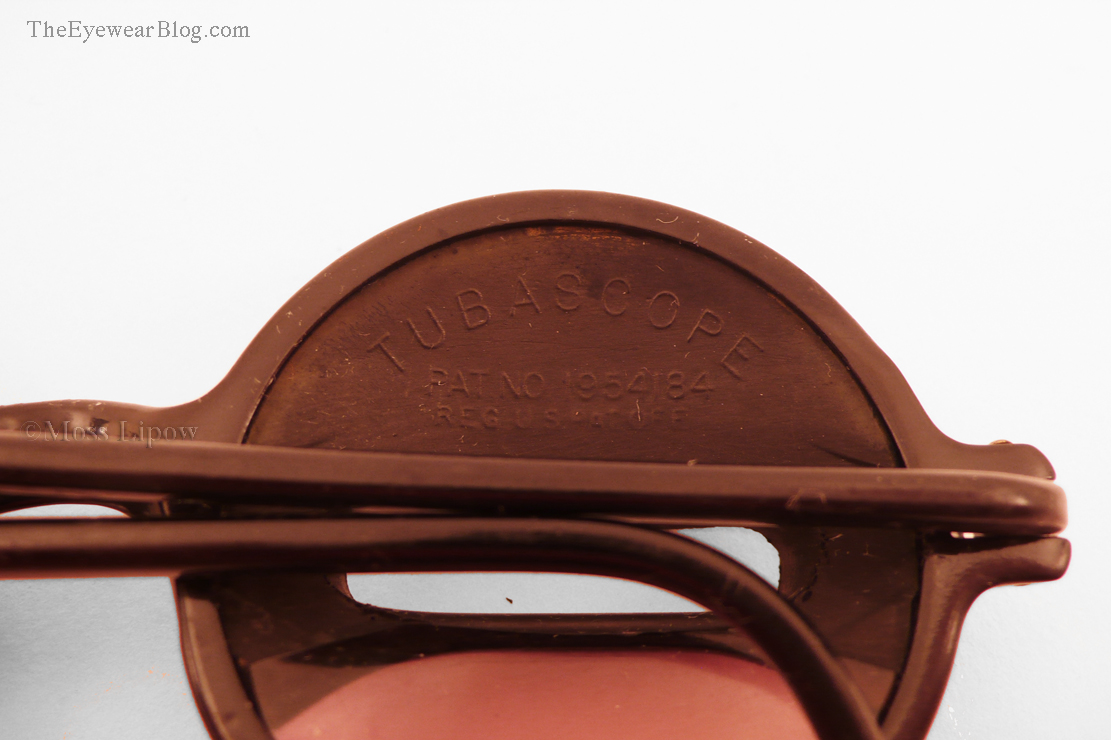 And another celluloid piece I do not know the name of:
Why did they fail? I don't know. I suspect after the celebrity of early auto racers and fighter aces in WWI, the public had their idea of what looked cool in eyewear. This was not it. Plus calling a pair of sunglasses the "TubaScope" couldn't have helped. Perhaps the name was referential to looking through a tube, but sounds more referential to looking through a tuba.
If the Wayfarer had been called the TubaScope, do you think anyone would have bought it?
Also, from a practical perspective, gains made in conquering glare were probably offset by decreased peripheral vision.
But nobody ever said the path to progress was a linear. The solution, to the extent there was a solution, lay in lens technology like polarization.
But that's fodder for another post…
.
.
.
Please scroll up to the top of the sidebar on your right and SUBSCRIBE.