Why are Vintage Sunglasses cooler than today's sunglasses?
My own personal opinion is fashion eyewear flourished from the 1950s through 1970s.
Lower end sunglasses like Foster Grant, Samco, Polaroid in Europe, Polaroid Cool Ray in the United States, and others produced bold, cutting edge design accessible to younger mass market consumers who'd happily buy and wear it.
The Sunglasses with awnings at the top of the page can't be called a novelty product; in shape color and spirit they were completely in tune with the fashion that was happening when they were made. The Vintage Foster Grant Sunglasses below from 1968 were suitable for a Pierre Carden or Andres Courreges runway.
The Square and Round sunglasses below were a legitimate fashion item of the era and, as the price tag indicates, quite affordable.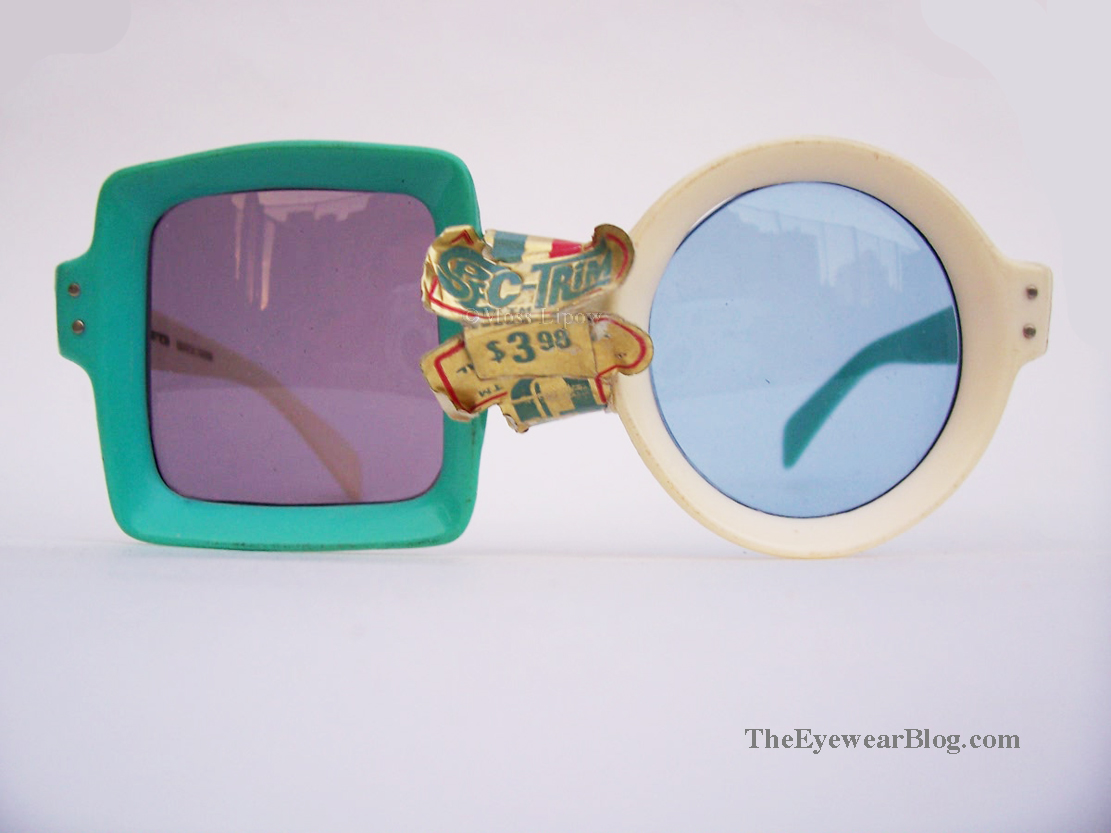 At the higher end were Pierre Marly, Oliver Goldsmith, Wilhelm Anger's companies, Tura, May… The list goes on. Apparently good design could be profitable. Anger's companies in particular produced a whole lot of eyewear, most of it excellently designed – even under license.
I think the key then was fashion eyewear was substantially driven by what was actually happening in fashion, apparel in particular. The sensibility of consumers who were actually stylish was a prime consideration in its design. Now it's driven by the major shareholders requiring every style sell as many units as possible.